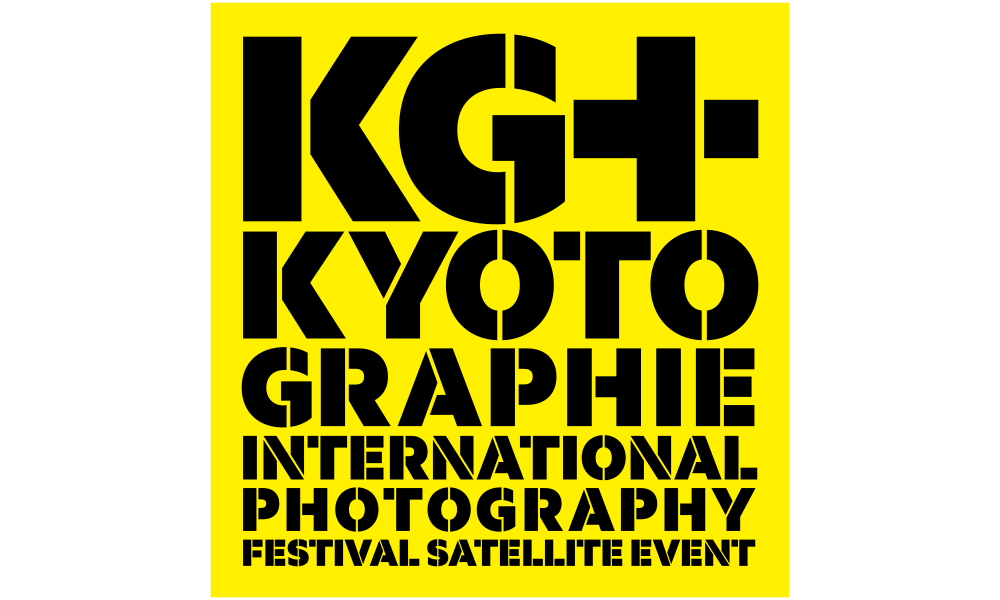 KG+ 2023
Founded in 2013, KG+ is an open-entry art festival dedicated to discovering and supporting talented photographers, curators, and gallerists. KG+ is a satellite program of the KYOTOGRAPHIE International Photography Festival and is held concurrently every spring in Kyoto. KG+ offers an ideal forum for emerging and veteran artists, curators, and gallerists, as well as an opportunity for members of the international photographic arts community to meet up and network. With exhibitions presented citywide at a variety of venues in Kyoto, KG+ aims to encourage diverse creative expression and nurture a participatory public environment for global visitors and local citizens alike.
Application period
November 1st, 2022 – January 11th, 2023 23:59 (JST)
* Note: Applications made after the deadline will not be accepted. Please note that applications submitted by email will also not be accepted.
Exhibition Period
April 15th – May 14th, 2023
Exhibition Venues
・Applicants are asked to arrange their own exhibition venues within the city of Kyoto before they apply.
・Applicants who live far away or find it difficult to arrange a venue are encouraged to contact us for assistance, although we cannot guarantee that an ideal venue can be arranged.
Applicant Eligibility
・Artists and curators are eligible to apply regardless of age, gender, nationality, profession, or prior experience.
・Applicants may be individuals or groups exhibiting photos, video, or installations that include photographic elements.
・Exhibits may be indoors or outdoors.
・Participants must be able to exhibit for at least 8 days between April 15th and May 14th, 2023, including weekends and holidays (excluding days when the venue is closed).
example)
Possible: April 15 – April 23 * Venue open every day
Possible: April 15 – April 23 * Venue closed on Mondays
Not possible: April 14 – April 23 * Venue closed on Mondays and Tuesdays
Possible: April 14 – April 30 * Venue closed Monday, Tuesday, Wednesday, Thursday
Possible: April 29 – May 8 * Venue closed on Monday
Not possible: April 15 – May 14 * Venue closed on Saturdays, Sundays, and holidays
Possible: April 24 – May 6 * Closed on Sundays and holidays
In order to accommodate visitors coming from far away, we recommend holding your exhibition for as long as possible. We also recommend that exhibitions start on a Saturday, Sunday, or holiday.
* Note: Applicants are welcome to apply for both KG+ and KG SELECT.
How to apply
Please fill in the application form on the KG+ website, and submit it along with a data file of your artwork.
Application fee
The application fee is ¥10,000. Please pay in advance by bank transfer or PayPal. (If you use PayPal, enter the PayPal transaction ID number on the application form.)
All applicants will receive one KYOTOGRAPHIE 2023 passport (ticket) per application.
Selection process
・The screening of applications will be carried out by the members of the KG+ Executive Committee. The results will be announced in early February 2023 on the official KG+ website.
・Exhibitions selected for KG+ will be featured in KG+ promotional material (venue maps, flyers, website, etc.). Posters and flags will be displayed during the exhibition period.
Submission guidelines
Put the following materials (1) through (5) into a single folder, accessible in an online storage format (*Google Drive is recommended), and enter the link in the application form.
* Note: Please note that the submitted materials may be used by the KG+ Executive Committee for publicity purposes.
(1) Text information: Please include the following in one document. *All must be written in both Japanese and English.
・Title of the artwork (series title)
・Exhibition statement (Within 400 characters in Japanese and 600 words in English. Please write in third-person. Applicants are welcome to refer to the exhibition statements published on the 2022 KG+ website.)
・Artist profile and bio
・Artist website
* Note: In the case of a group exhibit, the information should be provided by the curator.
* Note: For group exhibits, please prepare a profile of the whole group or of representative artist(s).
(2) Exhibition floor plan
・A diagram of the venue showing the exhibition layout (please also indicate the size of the venue). A freehand drawing is acceptable. Please prepare in .pdf or .jpg format. Slight adjustments to the plan are permissible during the actual exhibition.
・A photograph of the venue (required).
(3) Proof of permission to use the exhibition venue
・A document confirming reservation of the venue for the exhibition period. The document must include the following: the full name of the person responsible for the venue, his/her personal seal or signature, the address of the venue, and a written note stating that the applicant is granted permission to use the venue. (sample)
(4) Digital images of the artwork to be exhibited (5 to 10 .jpg files), or (in the case of a video presentation of the work) a YouTube or Vimeo URL link. Or both.
〈Photo images〉
Image data file names should be in this form: serial number_artist name_title of individual image_copyright = series title.
Example: (01_John Smith_Title#1_©John Smith = Series name)
* Artwork image resolution: 300 dpi; size: around A5 or A4; the 5 to 10 images should not total more than around 50M.

〈Video〉
If you would like to make a presentation of your exhibited works by video, please write the YouTube or Vimeo URL link in a text file.
(5) A recent photograph of the artist (the image file name must include the applicant's name)

* Image resolution: 300 dpi; size: long side should be around 100mm to 150mm
** Please note that submitted materials may be edited by the KG+ office for publication. The KG+ office will be responsible for editing the content of all exhibition-related materials, including the promotional booklet.
Schedule
Below is the planned schedule. Please note that it is subject to change.
〈Early February〉
The selection results for KG+SELECT / KG+ will be announced on the KG+ website.
〈Late February〉
An overview of the exhibitions will be published on the KG+ website.
〈Late March〉
Promotional flyer or map will be ready.
〈April 15th – May 14th 2023〉
KYOTOGRAPHIE / KG+ will be held. During the exhibition period, we plan to hold events and receptions for each exhibition, as well as opening and closing events by the festival sponsors/organizers. Please join us! We will continue to keep you informed of details.
* There is a possibility that some events may be canceled depending on the COVID-19 coronavirus situation.
Application Rules and Disclaimer
・Applicants are responsible for securing the venue for their exhibit at the time of application.
・Applicants are responsible for all expenses related to their exhibit, such as rental venues, printing, framing, use of projectors, and moving things in and out of the exhibition space.
・The applicant is responsible for monitoring the venue during the exhibition period and any associated time periods. KG+ is not responsible for providing assistance or for any damage or losses.
・The organizer may freely use images of submitted works on the KG+ website and in printed materials, etc., with the name of the artist specified, for the purpose of promoting KG+.
・If the applicant cancels the exhibit after the KG+ exhibition has been decided, the applicant may be required to pay a penalty (e.g., to cover the cost of producing new promotional materials).
・If a third party makes a claim of copyright infringement or compensation for damages, the applicant will be responsible for dealing with the claim, and the organizer will not be held responsible in any way.
Other support
Applicants may participate in educational programs such as master classes held during KYOTOGRAPHIE and portfolio reviews by invited internationally-active experts at discounted prices. Details will be announced by email.